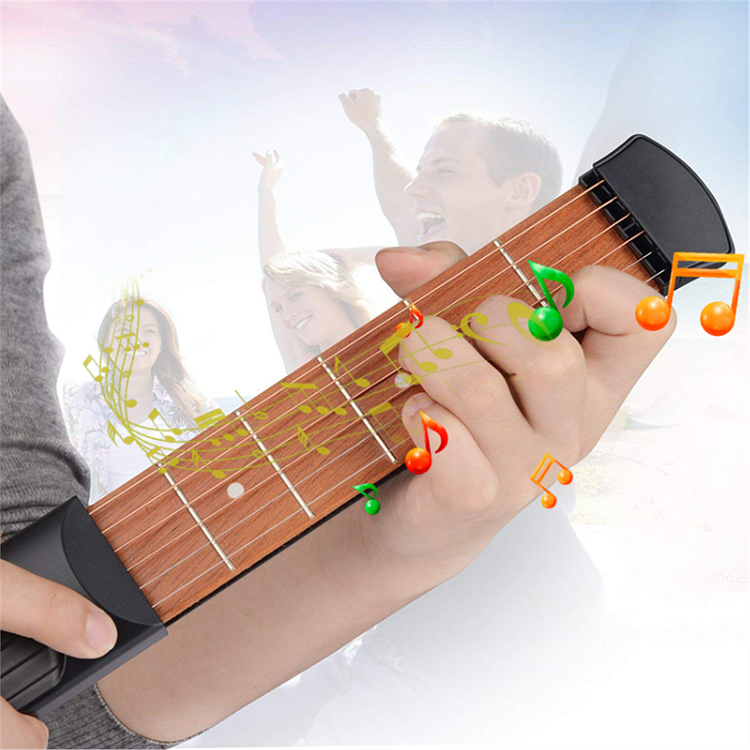 🎶Practice and play the guitar wherever and whenever you want!
🎶Practice makes perfect. While that's true, they don't say how hard it can be to practice 🎶playing the guitar when you simply can't bring a full-sized guitar with you.
🎶The Pocket Guitar is simple and easy to use as a practice tool that you can literally put in your pocket and take anywhere.
🎶With 6 frets, you can practice chords and scales with your left hand to improve muscle memory and dexterity.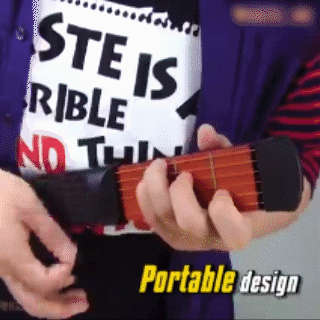 With the rhythm pad, you can simulate strumming and picking to work on your picking hand technique.
Because the Pocket Guitar doesn't make a lot of noise, it's a perfect practice tool for the office, classroom, libraries, doctor's offices and other quiet areas.
When you're done, fold it up and slide it into the accompanying carrying case. Throw it in your bag or pocket and rest assured that your guitar skills will improve because of your pocket guitar.
FEATURES
🎵Perfect tool for practising your hands and accelerating your guitar skills.
🎵Portable and lightweight, compact size that allows you to play anywhere, anytime.
🎵Rosewood fingerboard, wood grain plastic cover, durable and stylish.
🎵Comes with a carry bag for convenient carrying and storage, 1 hex key for adjustment.
🎵Necessary tool for primary guitarists and beginners.
SPECIFICATIONS
Material: plastic + wood + steel
Item size: 5 *33.5 cm(2*13.2 in) / 5*45cm(2*17.7 in)
Item weight: 120 g/ 160g
PACKAGE INCLUDES