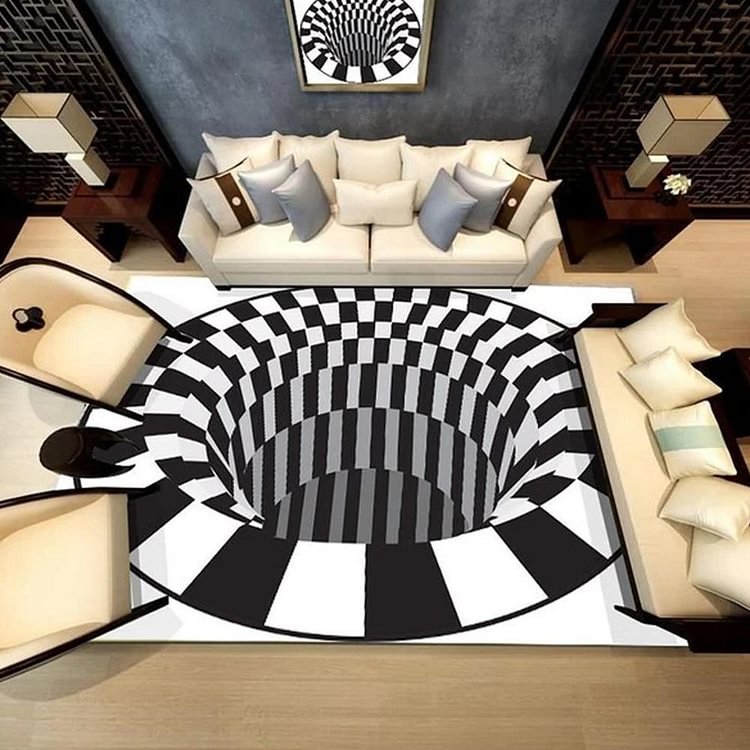 Create a mind-bending VORTEX Hole wherever you want! 😱
"Ordered the biggest sized rug and placed it in our living room. My family's reactions were priceless when they saw it! Absolutely loved it! "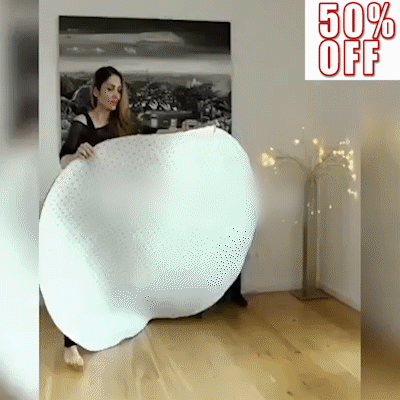 The Illusion Works From ANY Angle!
⚫️ You don't have to worry about the mat only seeming 'cool' from just a particular angle. No matter, where you're standing, the vortex looks absolutely realistic
Eco-Friendly & Easy To Wash!
⚫️ The Vortex Illusion Rug has a strong and durable, non-slip backing that is latex-free, hypoallergenic, and recyclable. The mat itself is made of 100% Soft Polyester that is water-resistant & machine washable.
Get some crazy reactions watching people walk over it!
⚫️ This premium, handcrafted 3D Illusion house mat will get some cheery 'wows' and 'oooohs' from the friends and family – and specially the guests!
Features:
Inject your home with style courtesy of this 3D Rug.

Bold block like patterns in shades of black and white produce an optical illusion.

This hard-wearing stain-resistant rug will last long as it is made of polyester.

Manufactured with the latest machine technology.
Specifications:
Material: Soft Polyester (water-resistant, washable)
Shape: Round, Square
Applicable scene: home
Process: Machine weaving Applicable space: bedroom
Cleaning type: can be cleaned with a vacuum cleaner Category: carpet
Size:
Package Included:
1* Non-Slip 3D Vortex Illusion Rug