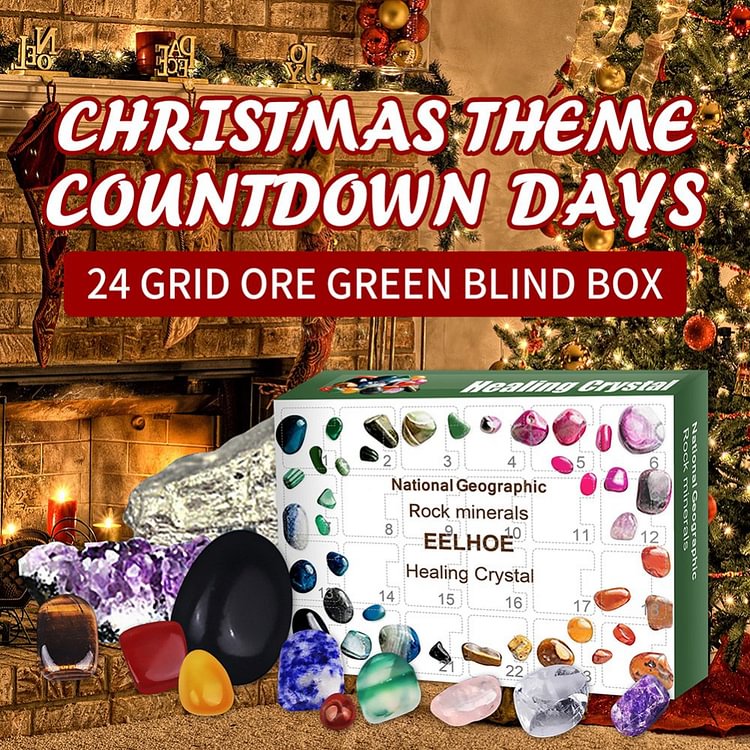 Have a magical Christmas with the 2021 Advent Calendar. With 24 windows to open every day before Christmas, the month of December will be full of surprises!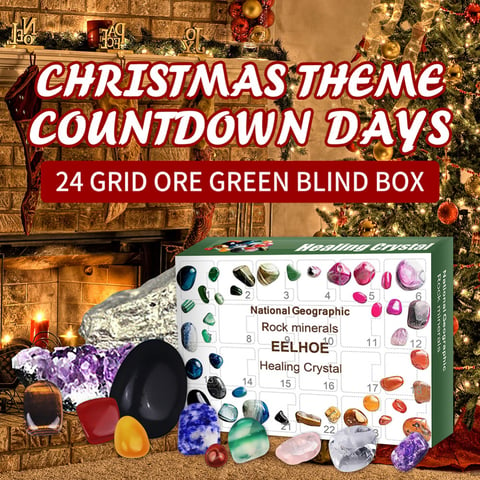 Features
ULTIMATE ROCK COLLECTION FOR KIDS - A perfect standalone collection or addition to any kid's rock collection. Includes rough and polished samples of Aventurine, Rose Quartz, stunning Snowflake Obsidian, Desert Rose, Red Jasper, Blue Quartz, Pumice, and meteorite specimens as well. Makes an excellent STEM gift for girls and boys!
GENUINE ORE - Real ore, we collected from all over the world, selected 24 models to put into the Ore Christmas Advent Calendar.
DISPLAY YOUR FAVORITES - Show off your favorite rock and crystal in the included case! Keep the rest of your treasures safely. Collect your other treasures safely, get a good opportunity to show off your friends.
CREAT UNFORGETABLE HOLIDAY MEMORY - Most of these gifts are exclusive products, created specially for the advent calendar. All gifts are unisex, making it a perfect gift for any.
Specification
Material: Natural ore
Quantity: 12 PCS/24 PCS
Package Include
1 Sst*Ore Christmas Advent Calendar