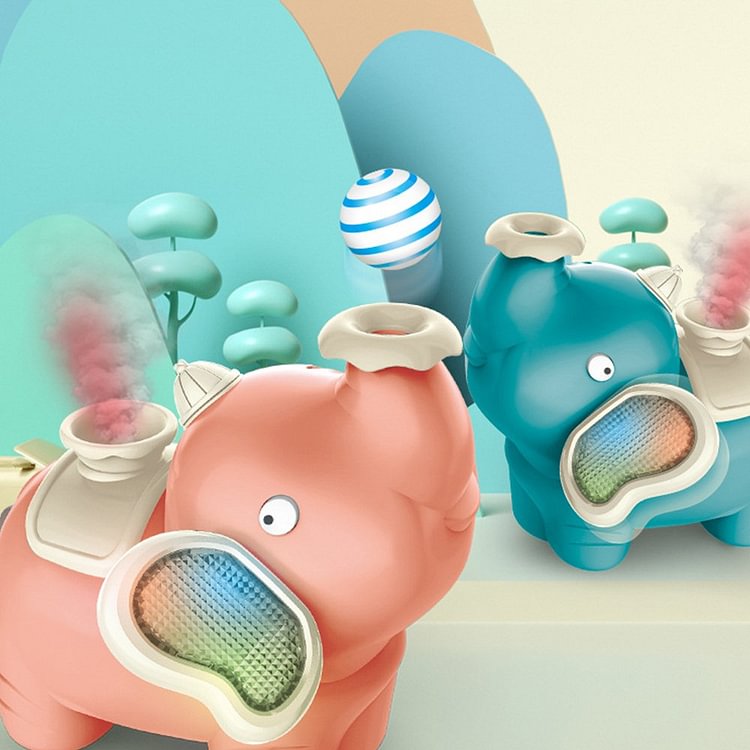 Versatile baby elephant The cute baby elephant has five skills in one body, dynamic music, colorful lighting, spray function, universal walking, and floating ball blowing.
Features
Interesting toys: The cute baby elephant is lively and interesting in shape. This is a baby elephant that combines talent and body. Cute baby elephant, spray humidification + floating ball. Enjoy rich content, universal walking, dynamic music, and colorful lighting.
Preschool Toys: Educational toys that are entertaining and entertaining can not only provide children with fun and fun, but also assist children in their physical growth and intellectual development, and learn and grow in play.
Durable Material: This toy is well made of plastic, light weight, good flexibility and shock resistance, not easy to break, more strong and beautiful.
Easy to Use: The cute little elephant shape, the floating ball blowing skill, according to Bernoullis principle, the blowing air hits the ball, making the ball levitate in the air. The baby elephant incarnation is a small coach for learning to climb. There is a universal wheel at the bottom, which will automatically turn when encountering obstacles, attracting babies to chase and play.
Good Gift: As an entertainment tool, it creates fun for your baby. It is the best gift for children. Suitable for the theme parties.
Specification
Material: Plastic
Color: Red,Blue
Battery: 3*AA batteries(not included)
Elephant size: 12.5*15*15cm
Octopus size: 19*19*16cm
Package Include
1*Music Elephant Blowing Ball Toy or Music Octopus Blowing Ball Toy