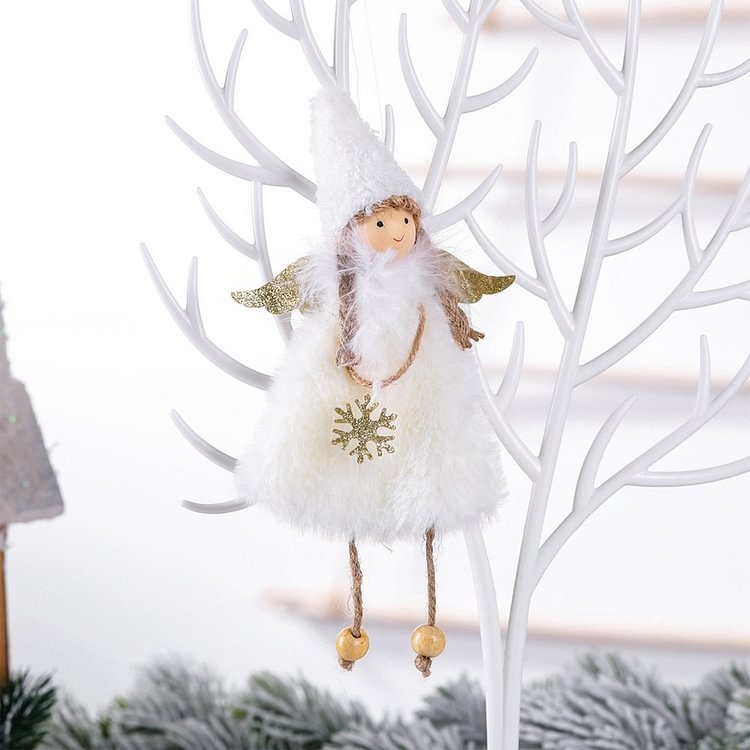 Angel is perfect for saying "I Love you" to someone special! These festive Angels are the perfect way to send warm wishes to friends and family.
These Angels are absolutely darling for those cozy pictures under the tree. These Angels are a wonderful way to help create magic in your home. They can be used as gift tags; your loved ones will be pleasantly surprised by these little details. Sure to delight children and adults of all ages!
Each angel has been made with love, from high-quality Plush, Wood, Jute, Feather to ensure excellent quality. Dressed entirely in soft plush and hand adorned with beautiful shiny pendant and wings, this sweet angel will add a unique touch to your Christmas decoration or gifts. Natural material allows our ornaments to be light and delicate as they dangle from the twine. Each Angel is unique in her own way; however, they are all based on the same pattern.
Specification
Size: Style1:20x10cm , Style2:17cm x 10cm
Material: Plush, Wood, Jute
Package Includes
1 x Angel Doll Decoration