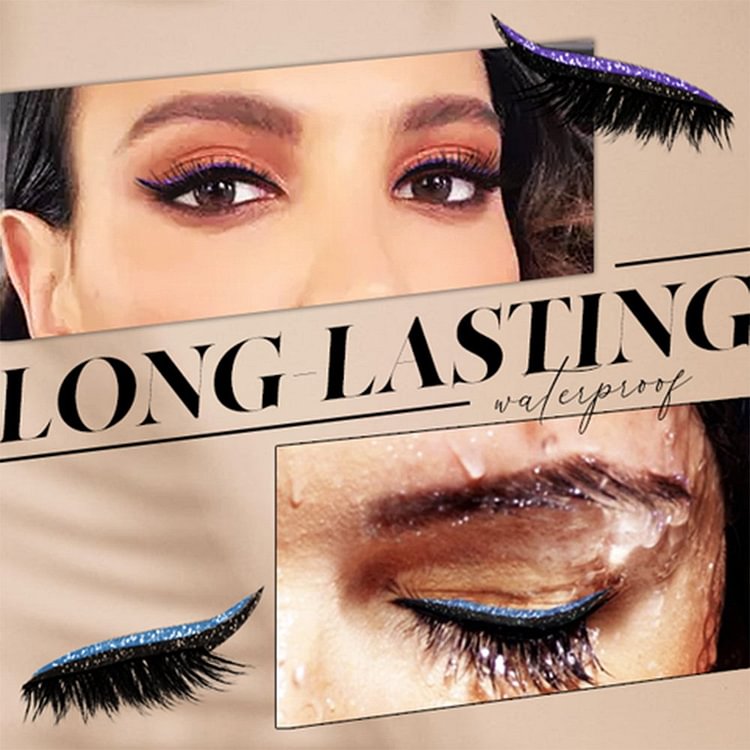 Eyeliner and Eyelash Stickers are in place in one step to provide you with a killer cat eye in no time!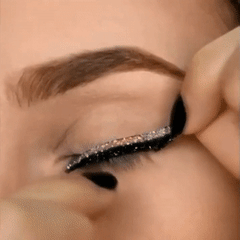 Features:
Easy To Use:This reusable eyeliner and eyelash stickers has a distinct eye contour next to it so you can easily paste it without worrying about skewing. It sticks to the skin and can be completely torn off without any pain. Crucially, you can easily rinse off with makeup remover, body oil, and alcohol.
Multiple Styles:This self-adhesive eyeliner and eyelash stickers has 7 different colors of eyeliner stickers. You can choose the style that suits your makeup to paste.
Strong Waterproof Effect:This self-adhesive eeyeliner and eyelash stickers is waterproof and durable, allowing it to retain its original shape and color for 3-5 days.
For All Occasions
This self-adhesive eyeliner and eyelash stickers allows you to use it on a variety of occasions such as Halloween, nightclubs, masquerades, carnivals, cosplays, birthday parties, photography, and other occasions.
Specification:
Color:Black,Green,Fluorescence,Gold,Blue,Pink,Purple
Size:4.3cm*2.3cm
How To Use:
Start with dry-clean skin!
1 - You carefully just peel off the sticker
2 - Adjust it with the outer corner of your eye
3 - Stick it on your eyelid, and you're good to go!
Package Include:
4 Pairs/28Pairs*GlitterSelf-Adhesive Waterproof Eyeliner and Eyelash Stickers