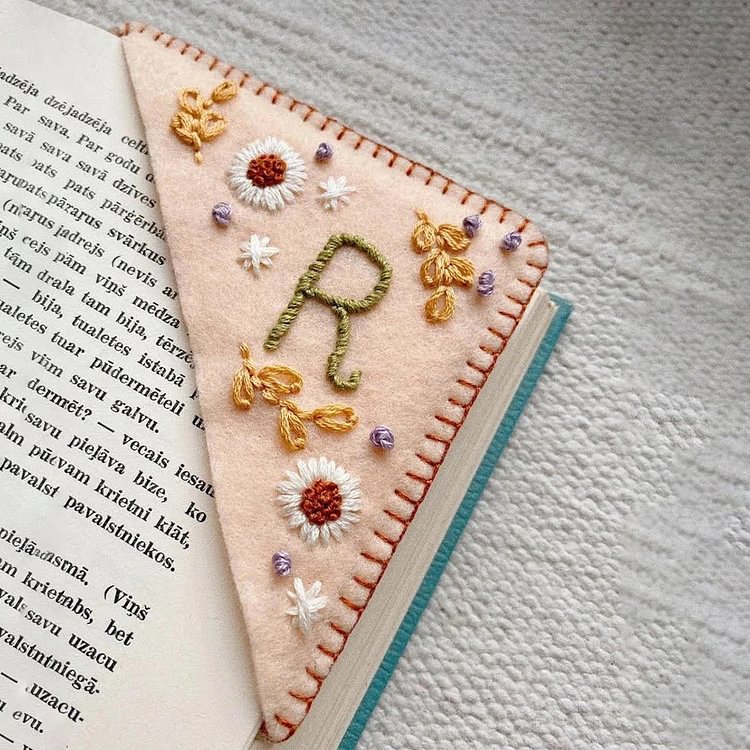 Embrace your vision of coziness and simplicity with this hand-stitched, personalized corner bookmark.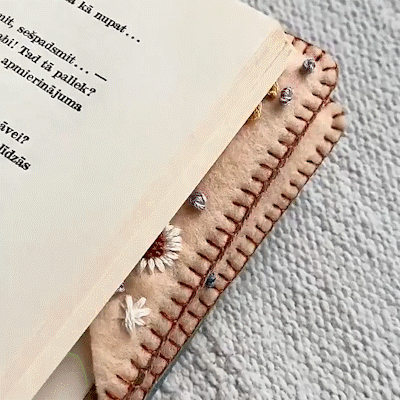 Features 
CUTE 26 LETTERS EMBROIDERED CORNER BOOKMARK - Our embroidered corner bookmark has four styles and 26 English letters that can be freely matched. You can choose anyone's favorite style and meaningful lettering for yourself or family and friends. This is a cute and meaningful gift!
VARIOUS COLLOCATIONS - The four styles symbolize the colors of the four seasons: spring, summer, autumn and winter. Each color can be paired with one of the 26 letters, giving four styles to the same person, meaning you want to accompany her/him all year round.
EMBROIDERED CORNER BOOKMARK - Each bookmark is stitched completely by hand and is made from felt and recycled cardboard. This is a meaningful gift for book lovers. Give it to her/him, and this gift will be with her/him forever!
READING ACCESSORIES - Everyone who loves to read will love to have beautiful bookmarks, this cute and meaningful embroidered corner bookmark is the perfect gift for readers.
MOST MEANINGFUL GIFT - Letter bookmarks are the practical gift for men or women; It can be a precious gift for your friend, teacher, scholars, avid reader, woodworking enthusiasts, retirement gift for anyone.
Specification
Material: Felt,Recycled cardboard
Style: Spring,Summer,Fall,Winter
Size: 9.5*9.5cm
Package Include
1*Creative Personalized Hand Embroidered Corner Bookmark