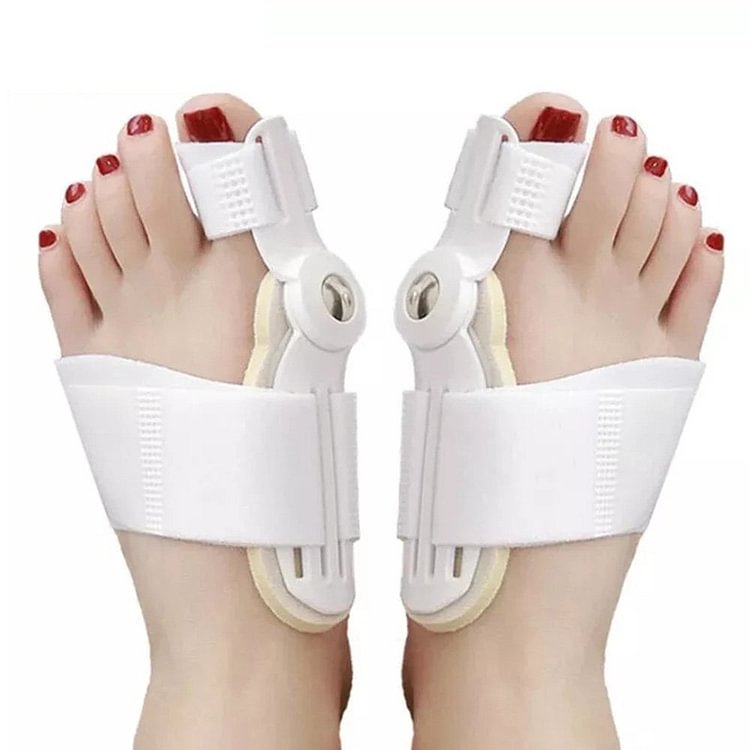 The BTTECON Corrector Kit reduces pain and helps prevent or correct moderate misposition of the big toe.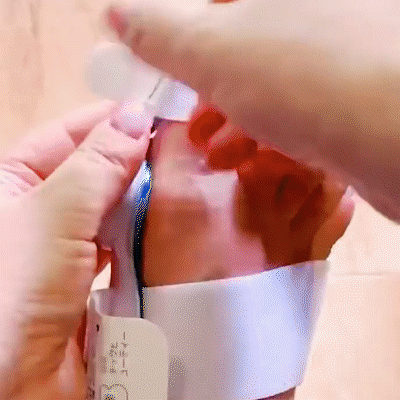 Before / After
The bunion corrector brace also helps maintain surgical fixation of the big toe after hallux valgus surgery. The set is recommended for men and women, for night and day, for indoor and outdoor, for hallux valgus deformity, wrong position of the big toe, overlapping toe and crooked toe.


The products are tested by the best professionals so that you and your family can use it with effective results:
- Relieves bunion pain while walking or sleeping.
- Restores the natural movement of the foot.
- Comfortable to wear throughout the day.
The best way to use it:
- Start using bunion corrector while sleeping or barefoot. Wear the splints for short periods of 30 minutes per day and then gradually increase the amount of time until you can wear them for a few hours a day.
- In case of inflammation, apply ice to your bunions before and after using the splint.
- Stop using in case of skin diseases or injuries to the affected area
- Hand wash, with the straps closed. Don't use fabric softener or bleach, just air dry
Features:
【Realigns the Toes Correctly】This toe straightener can help repair overlapping toes, hammer toes, hallux valgus, crooked toes and other foot problems. It can relieve Bunion and Hallux Valgus pain. By wearing a bunion protector, bunion splint will readjust the toes to their natural position.
【Creative Knob Design】The knob design can freely adjust the correction angle according to the degree of valgus, and the scale adjustment can accurately adjust the correction angle. At the same time, the bunion toe straightener correction force is stronger, which can also be used for moderate or serious valgus.
【One Size Fits Everyone]】The bunion corrector can be adjusted to provide a comfortable fit. It is suitable for all sizes and can be used on both male and female feet. Flexible rotation at 180 degrees does not affect daily home corrections.
【Professional Material】Made of high-quality materials, the bunion toe straightener can relieve hallux valgus to the greatest extent. The soft and easy-to-clean silicone inner pad can be used repeatedly.
【Relax All Day】 Wear bunion splint during daily activities or sleeping to prevent toes from bending. The bunion corrector for women and men provides soft cushioning and support, allowing you to feel good throughout the day.
Specifications:
Material:Flannel + Velcro + Support Sheet
Color:White,Black,Blue,Thickened
Size:

Package Included:
1 PAIR*BUNION CORRECTOR FOR MEN & WOMEN